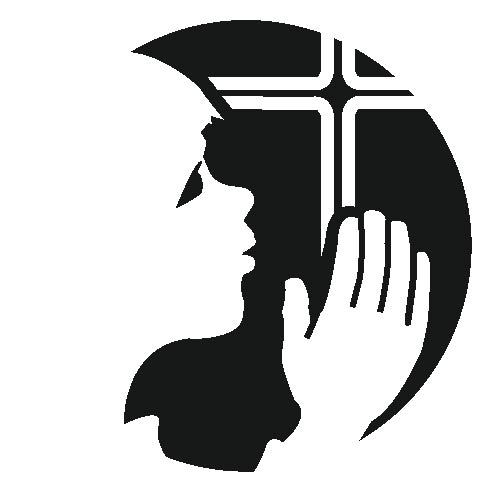 When we present a child for baptism in worship, it is an event of great celebration.  Often parents purchase a special outfit for their little one for the day.  Grandparents drive in from other states to sit on the front row and sneak pictures with their smart phones.  Almost always the child does something to elicit laughter from the congregation.  A scan of those gathered shows a plethora of smiles and a few teary eyes of joy.  We celebrate God's abundant grace, we make promises to raise this child in the faith, and following worship the family often gathers for lunch.
And from that point forward, in varying degrees of faithfulness, the church and the family go about living out that covenant of grace together, guiding that child in the ways of Jesus and hopefully toward a profession of faith in adolescence.
What we do not fear in our baptism celebrations is that in the ritual of water, thrice poured over the child's head in the name of the triune God, marks that child for slaughter by armed militant groups that threaten to overtake our community.  You may have heard that in recent days, ISIS, the terrorist group gaining power and control in Iraq, took over the city of Mosul.  The few remaining Christians in the country who reside in that region, have been forced to flee, while others have been executed.  Some reports have stated that ISIS has targeted Christian children to kill.
(Read more in the New York Times)
If you've followed the news, you know that President Obama has authorized the use of military force against ISIS as well as sent humanitarian aid to the victims of the crimes.  I must confess that as a Christian, use of military force is always something that makes me uneasy, as I believe Jesus himself advocated a nonviolent way of life, suffering himself at the hands of an oppressive regime.  I am also reminded of his teachings and the letters of Paul and of John's Revelation and stories throughout the history of the church where the martyrs suffered death for their faith without taking up arms.  The "peace that passes all understanding" can never be achieved through bombs and air strikes and drone missiles.
At the same time, it is difficult to believe that standing aside and watching a mass genocide would be a more faithful response, and so I struggle, and I pray for our president and for the people of Iraq, and I pray for ISIS members, that they might be blinded by the truth that what they do honors no god.
I also remind myself in these days that ISIS does not represent all of Islam, and their actions should not allow Christians to devolve into oppressive actions against Muslims in our own country or abroad.  This is a small sect of radical extremists who take particular teachings of their holy book and twist them for their political gain.  Christians have done this in our history, too, and so we are wise not to paint a broad brush of an entire world religion based on the violent and evil actions of a small group.
And finally, I am led to examine again just how important my faith in Jesus is to me.  I live in a world where the largest threat to my Christian practice is indifference or a minor verbal jab decrying the ridiculousness of religion.  My baptism never marks me for slaughter.  How do I take advantage of that opportunity, therefore, to practice my faith openly?  Is it not an affront to those suffering death for their faith when I claim I don't have time to pray, when I hoard my resources, when I belittle others, when I refuse to offer forgiveness?  People in other countries are dying because they bear the name of Jesus.  I feel as though the least I could do in solidarity with them is try to live like a faithful Christian in my own context and place my faith identity at the center of my decisions and actions and words.
So let us pray, and hope, and witness for the sake of the sufferers, for the sake of the sufferer whose death has birthed in us a new way of life.  Can you hear the prayer of the children?